2019 Land Pride AG1572
Call for Price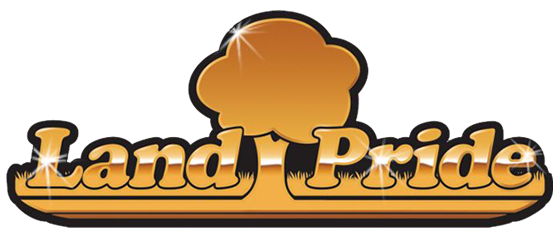 ---
Overview
---
Description
Land Pride's new AG15 Series Arena Grader is an entry level arena grader for hobbyists and enthusiasts. The Cat 1 hitch is quick hitch compatible and ties into a 2" x 2" square tube frame. The end tubes are 2" x 3". The S-tines feature replaceable tips. Behind the two rows of S-tines is a five-position leveling bar to smooth the soil. The job is finished with either a pipe or mesh roller to break clods and fluff the soil. The working depth is 4" and is set by a simple ratchet handle, a Land Pride exclusive feature.
Features
Cat. I 3-point hitch: Fits tractors up to 45 horsepower.
Quick Hitch compatible: Makes it easy to hook-up to the Arena Grader.
Heavy-duty tube frame: Tube frame stands up to rugged treatment.
Danish tine clamp: Holds S-tine shanks straight and tight
Adjustable S-tine shanks: Shanks can be adjusted to operator preference. Shanks can be adjusted to clear row crop such as sweet corn.
Specifications
Tractor horsepower: 18 to 45 HP (13.4 to 33.6 kw)
Weight (Base unit): 373 lb. (169 kg)
Weight (Mesh roller): 158 lb. (72kg)
Weight (Pipe roller): 198 lb. (90 kg)
Hitch type: 3-Point Cat I & Cat I Quick Hitch compatible
Frame construction: 2 in. x 2 in. square tubing. 2 in. x 3 in. tubing
Danish tine clamp: 1/4 in. Formed plate holds S-tines straight
S-tine shank: 1/2 in. x 1 1/4 in. Heat-treated S-tine
S-tine point: 1 1/2 in. Wide; Reversible by rotating them 180 deg. on the S-tine shanks; Replaceable without replacing S-tine shanks
Pipe/mesh roller options: Roller controls depth of grooming and type of finish.
Specs
Dimensions
Working Width

72 in.
Width

73 1/2 (1.87 m)
Length

50 in. (1.27 m)
General
Recommended HP

18 to 45 hp (13.4 to 33.6 kw)
Weight

Base unit: 373 lb. (169 kg); Mesh roller: 158 lb. (72 kg); Pipe roller: 198 lb. (90 kg)
Related Products
Call for Price
Call for Price